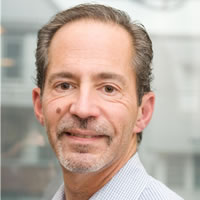 Richard Poller, DMD
General Dentist / Owner and Dental Director
University of Medicine and Dentistry of New Jersey, 1983
---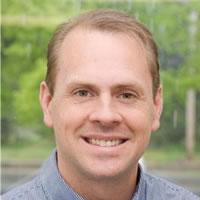 Christopher Kutney, DMD
General Dentist
Dr. Christopher Kutney received his dental degree from the University of Medicine and Dentistry of New Jersey Dental School, now Rutgers Dental School. He also completed a general practice residency at JFK Medical Center in Edison.
Dr. Kutney utilizes his education and 25 years of expertise and creative artistic skills to bring your healthy smile to life. The goal for his patients is to create an environment to have them receive dental treatment in a relaxed and comfortable atmosphere. Dr. Kutney enjoys cosmetic dentistry and all aspects of general dentistry. He is a member of the American Dental Association, New Jersey Dental Association, and Monmouth Ocean County Dental Association, where he continues taking courses to keep his dentistry techniques current.
Outside of work, Dr. Kutney enjoys spending time with his family, watching movies, baseball games, and spending time outside.
---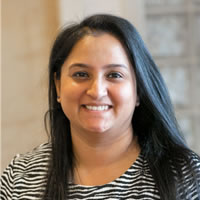 Nisha Patel, DMD
General Dentist
Dr. Nisha Patel received her undergraduate degree in microbiology from California Polytechnic University Pomona. Her interest in science and art made her decide to go into dentistry. She graduated from the Tufts University School of Dental Medicine. Throughout her education, she provided dental services to nonprofit organizations to help meet the needs of children in underprivileged and underserved communities. After receiving her DMD, Dr. Patel attended a dental residency program at Kings County Hospital in Brooklyn.
Following her training, Dr. Patel moved to Central New Jersey where she practices general dentistry. She attends dental conferences regularly to stay current on new technology and the latest dental techniques and trends. Dr. Patel is a member of the ADA, New Jersey Dental Association, and Ocean County Dental Association.
During her free time, Dr. Patel enjoys reading, cooking, and staying close to nature by doing outdoor activities with her husband and two daughters.
---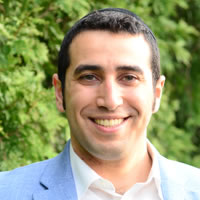 Haim Tawil MSE, MDS, DMD
Specialist in Orthodontics
Dr. Tawil began his college education at Rutgers University, where he studied bioengineering. He attended the University of Pennsylvania, and received his Doctorate of Dental Medicine, as well as his master's in engineering there.
During his studies, Dr. Tawil realized that dentistry and engineering come together in the field of orthodontics. He returned to Rutgers to complete a comprehensive three-year residency program in orthodontics and a master's in dental science. During his final year of residency, Dr. Tawil served as the chief resident.
Dr. Tawil now lives in Bergen County with his wife, a nurse, and their two daughters. Dr. Tawil enjoys family hikes, playing baseball, fishing, and reading antique dental books.
---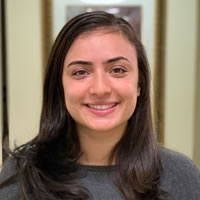 Katherine Passaro, DMD
General Dentist
Originally from Staten Island, Dr. Passaro attended NYU College of Arts and Sciences, where she studied Latin American literature and economics. Deciding to pursue a career in dentistry, she attended NYU College of Dentistry from 2014 to 2018. She completed a general practice residency at Staten Island University Hospital, the only residency program on the island.
Outside of work, Dr. Passaro enjoys walks with her three dogs, cooking, and gardening.
---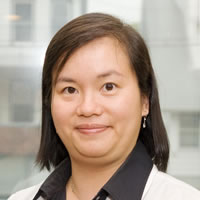 Vivian Chiu, DDS
General Dentist
Dr. Vivian Chiu is an experienced general dentist who will take the time to provide comprehensive dental care for you. She is passionate about giving you the best care you deserve.
Dr. Chiu attended Columbia University, where she earned a Bachelor of Arts in biochemistry, magna cum laude, in biological sciences. She continued her training in dentistry at New York University, where she earned her Doctorate of Dental Surgery. She completed her residency at New York University College of Dentistry/Bellevue NYC Hospital.
Dr. Chiu has been the dental director at The Apprehensive Patient in Clifton since March 2002. She looks forward to meeting you!
---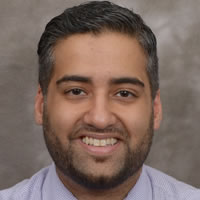 Vindeep Bagga, DDS, MS
Periodontist
Dr. Bagga is a California-born and New York-raised certified periodontist. He earned his bachelor's degree at New York University and completed his master's at Drexel University while working at the University of Pennsylvania. He graduated from NYU Dentistry, where he served as president of more than 1,500 students. Dr. Bagga stayed an additional three years to complete his residency in periodontics and was awarded Outstanding Clinical Performance in his program.
Dr. Bagga specializes in implant dentistry, as well as conventional surgical and non-surgical modalities of periodontal therapy. He concentrates on functional and aesthetic surgical procedures, including hard- and soft-tissue grafting procedures, and focuses on an interdisciplinary approach in conjunction with endodontic, orthodontic, and prosthodontic conditions. Dr. Bagga prioritizes his patients' well-being and ensures they understand the importance of each step of the treatment plan.
Dr. Bagga lives in Jersey City with his wife. They both enjoy fine dining, streaming the latest comedies, and planning their next tropical adventure.
---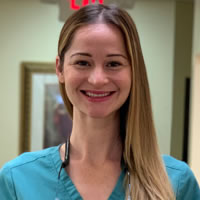 Olivia McCabe
Hygienist
Coming Soon!